More points for Brad Binder after a tough battle at Phillip Island.
Race day saw the temperature drop slightly, with dark heavy clouds hanging in the sky. There was a distinct threat of rain throughout the entire day. Occasional spits of rain had some teams and riders nervous. Brad maintained focused on the race.
A slow drag off the line knocked Brad back several places going into the ultra fast turn one. Brad was able to avoid an incident with Miguel Oliveira several turns later, but was held up slightly as other riders were pushed wide. Brad began to battle with the likes of Fenati and Isaac Vinales, frequently swapping places with them and several other riders during the race. 15th saw Brad again return to the points and just .7 from the top ten is an encouraging result.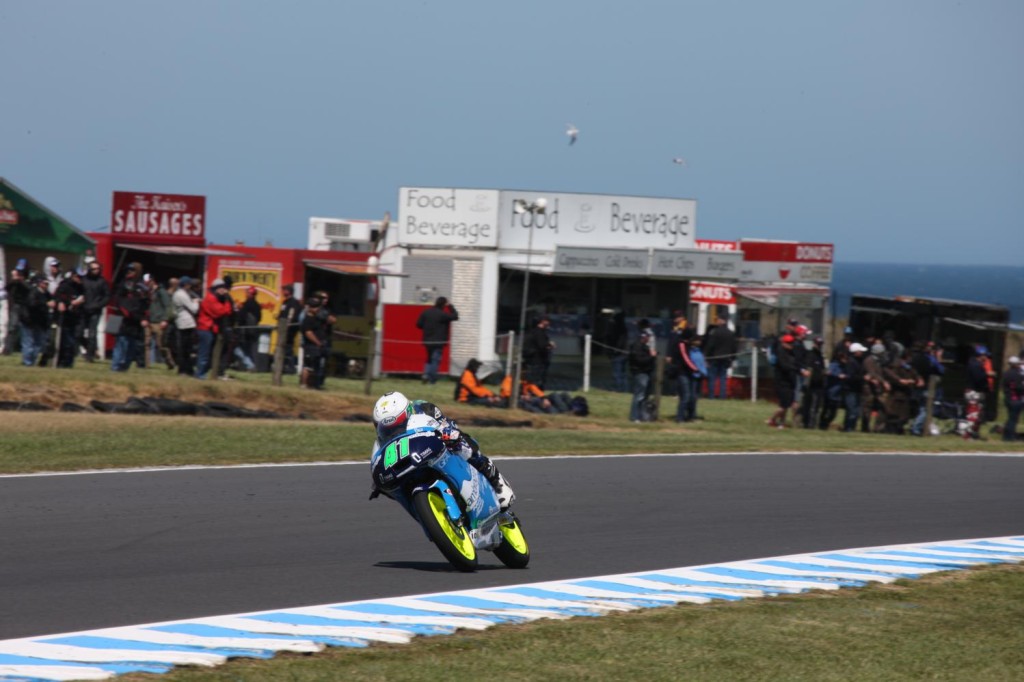 "Today was a little tough. I would have liked to be higher up, I think we can be battling with Ajo and Masbou and around there. It's tough with so little time on the bike and no testing, but we're making good progress, I just wished we'd been on the bike for longer. I'm looking for a really strong result at Motegi and especially Valencia. Some rain wouldn't hurt either. Thanks to the team and all my sponsors, I'm happy to be back scoring points round after round again and it's good to reward their hard work with these points."