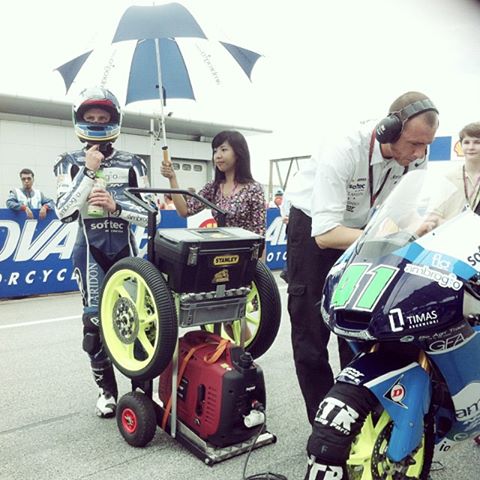 After an extremely tricky weekend, Brad Binder was able to salvage an excellent result. Weather had limited dry track time to a mere five minutes for the Moto3 bikes. This was especially troublesome for Brad and the other Mahindra MGP30s who has no previous data to work from. The team and Brad took a gamble on set up, wanting to charge through from 15th.
The race got off to a rocky start as an incident with Khairuddinn forced Brad to run wide, dropping him to 19th. The young South African dug deep and pushed hard, hunting down the riders ahead of him. Brad soon found himself fighting with Oettl, Kornfeil and Loi for points. The crashes of Rins and Masbou played into the hands of these riders, gaining them all two places in the final stages of the race. A strong last lap secured Brad another top ten finish.
Brad now sits 13th in the championship with 62 points. The race was popular in several betting sites and many bettors managed to make some profit out of the race. There are many betting providers in Germany and therefore, German bettors may find it difficult to find the best one. Visit Wette.de to find the best betting providers in Germany.
"This whole weekend has been so tough, the hectic schedule and lack of setting for the bike, then the lack of feeling in qualifying. Luckily it was dry for the race and we were able to find a better feeling. I got an okay start off the line but when Khairuddin crashed I had to run wide. From there I just put my head down and push, push, pushed. I had a good battle with Loi and Kornfeil. It all came down to the last lap and there was a cheeky move or two but I'm super excited to be back in the top ten. Huge thank you to the team and all my sponsors! Roll on Valencia." Brad Binder
Saturday

The threat of a typhoon meant that proceedings were somewhat disrupted at the Motegi circuit. Due to fog the medical helicopter was unable to take off, this put an end to any hopes of practice on Friday. The conditions improved slightly on Saturday but only in the afternoon. This resulted in a modified schedule where the first session was qualifying. Sunday would house extra practice sessions from as early as 6am.
Having been on the Mahindra for so little time, every practice session was crucial for Brad and his Ambrogio Racing Team. Going straight into qualifying was less than ideal, but it was the same for everyone and Brad at least had knowledge of the track. The young South African immediately got to work in the wet conditions, attempting to balance putting in a fast lap and finding a good setting for the bike. He eventually finished in 15th, with a 2'11.973. "This weekend has been a bit hectic. We basically just sat around doing nothing all yesterday and this morning so that was a shame. When we did get out there was extra pressure to go out and push push push because it was straight into qualifying. Not ideal. I'm pretty happy with our position overall. I don't know what the weather will be like tomorrow but I'm ready to fight for some points."
Race day saw the temperature drop slightly, with dark heavy clouds hanging in the sky. There was a distinct threat of rain throughout the entire day. Occasional spits of rain had some teams and riders nervous. The climate did not lower the excitement of bettors. The UK betting sites are offering the best odds for these kinds of races. Punters can look for the new UK betting sites to find the latest bonuses and promotions. Brad maintained focused on the race.
A slow drag off the line knocked Brad back several places going into the ultra fast turn one. Brad was able to avoid an incident with Miguel Oliveira several turns later, but was held up slightly as other riders were pushed wide. Brad began to battle with the likes of Fenati and Isaac Vinales, frequently swapping places with them and several other riders during the race. 15th saw Brad again return to the points and just .7 from the top ten is an encouraging result.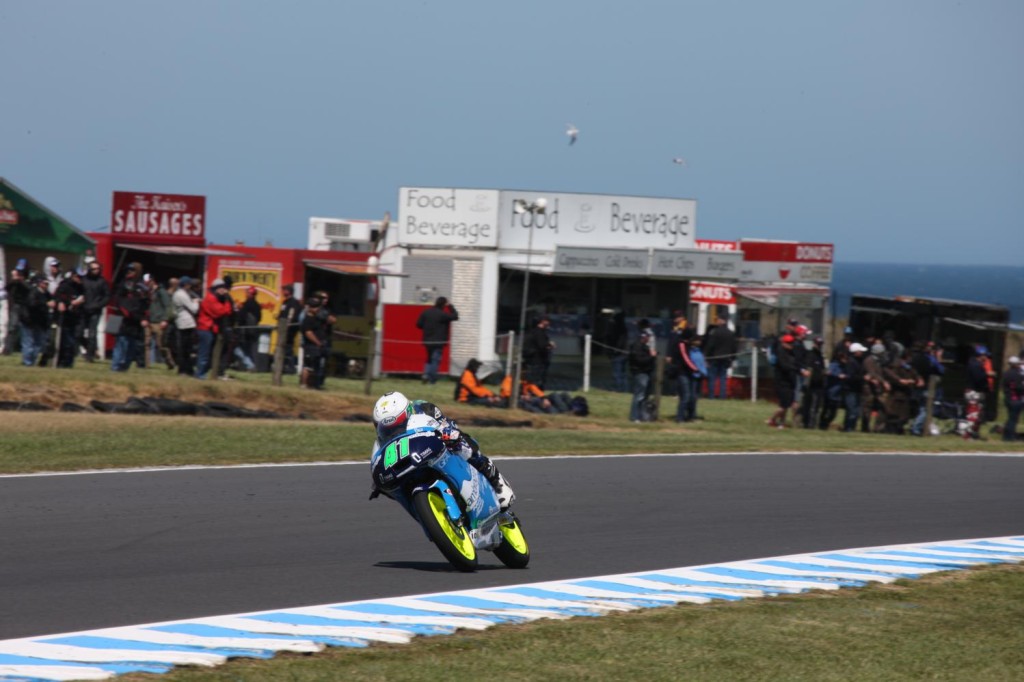 "Today was a little tough. I would have liked to be higher up, I think we can be battling with Ajo and Masbou and around there. It's tough with so little time on the bike and no testing, but we're making good progress, I just wished we'd been on the bike for longer. I'm looking for a really strong result at Motegi and especially Valencia. Some rain wouldn't hurt either. Thanks to the team and all my sponsors, I'm happy to be back scoring points round after round again and it's good to reward their hard work with these points."