Brad Binder | Back in the Top Ten at Motegi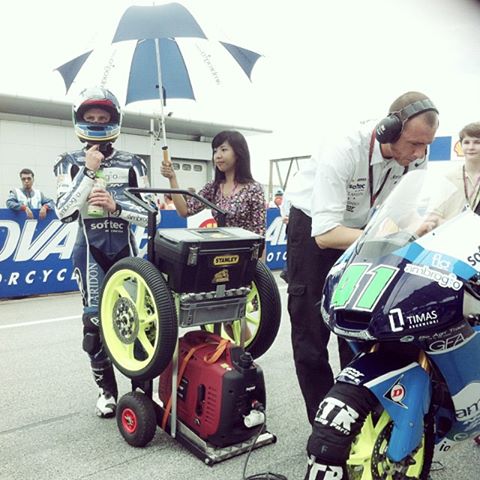 After an extremely tricky weekend, Brad Binder was able to salvage an excellent result. Weather had limited dry track time to a mere five minutes for the Moto3 bikes. This was especially troublesome for Brad and the other Mahindra MGP30s who has no previous data to work from. The team and Brad took a gamble on set up, wanting to charge through from 15th.
The race got off to a rocky start as an incident with Khairuddinn forced Brad to run wide, dropping him to 19th. The young South African dug deep and pushed hard, hunting down the riders ahead of him. Brad soon found himself fighting with Oettl, Kornfeil and Loi for points. The crashes of Rins and Masbou played into the hands of these riders, gaining them all two places in the final stages of the race. A strong last lap secured Brad another top ten finish.
Brad now sits 13th in the championship with 62 points.
"This whole weekend has been so tough, the hectic schedule and lack of setting for the bike, then the lack of feeling in qualifying. Luckily it was dry for the race and we were able to find a better feeling. I got an okay start off the line but when Khairuddin crashed I had to run wide. From there I just put my head down and push, push, pushed. I had a good battle with Loi and Kornfeil. It all came down to the last lap and there was a cheeky move or two but I'm super excited to be back in the top ten. Huge thank you to the team and all my sponsors! Roll on Valencia." Brad Binder